Sri Lanka's response to Resolution S.84 passed by US Senate on 1 March 2011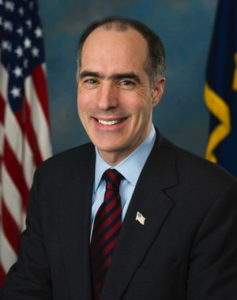 On 4th March 2011, the Sri Lanka Foreign Ministry responded to the adopting of Resolution (S. Res 84) by US Senate. What is poignant about US Resolution and Sri Lanka's response is the manner that the groundwork had been laid to politically & diplomatically corner Sri Lanka using every route possible.
What was the purpose of US Senate passing resolution on Sri Lanka?
Resolution called upon GoSL to
Establish an independent international accountability mechanism to look into reports of war crimes, during the war.
US embassy Colombo claimed S.84 Resolution was NON-BINDING
US welcomed the LLRC (US Permanent Representative to the United Nations Susan E. Rice in May 2010 welcomed the appointment of the LLRC)
"S. Res 84 which was passed today in the U.S. Senate, is what is known as a simple resolution.  Although it is non-binding, it does express the concerns of American lawmakers that the government of Sri Lanka provide a credible and fair mechanism of ensuring accountability for possible violations of human rights during the war,"   
Resolution was presented by Senator Robert Casey of Pennsylvania & co-sponsored by 11 other Senators passed unanimously by the US Senate.
http://www.dailymirror.lk/breaking_news/us-senate-passes-a-resolution-on-sl/108-10124
http://www.colombopage.com/archive_11/Mar03_1299136828CH.php
Who is Robert Casey?
https://www.casey.senate.gov/newsroom/releases/casey-expresses-alarm-over-humanitarian-crisis-in-sri-lanka
In March 2009 U.S. Senator Bob Casey (D-PA) & seven U.S. Senators wrote a letter to Secretary of State Hillary Rodham Clinton regarding their concerns over the escalating humanitarian crisis. This followed his first hearing as Chairman of the Senate Foreign Relations Subcommittee on Near Eastern & South & Central Asian Affairs on 24th February 2009. The Subcommittee had testimony given by Jeffrey Lunstead former envoy to Colombo, Dr. Anna Neistat (HRW) & Bob Dietz of Committee to Protect Journalists.
Senator Casey wrote again to Secretary Clinton in 2013 http://dbsjeyaraj.com/dbsj/archives/15578
Sri Lanka in response through the Foreign Ministry to S.84 Resolution (2011)
LLRC empowered the Commission to inquire & report on events upto 19th May 2009 & covered probe into violations of international humanitarian law & human rights law.
LLRC conducted field visits to several locations in areas of conflict to gather testimony from affected civilians including those in detention, rehabilitation and welfare centres. LLRC has presented interim recommendations which were to be followed via Inter Agency Advisory Committee
LLRC established under Commissions of Inquiry Act (Amendment in 2008) – Article 24 empowering Attorney General to institute criminal proceedings based on material collected in the course of an investigation or inquiry by a Commission of Inquiry.
Sri Lanka reminded US that its embassy in Colombo had issued a statement on 3 December 2010 welcoming the President's appointment of the LLRC. Sri Lanka reminded US that consideration for international measures can be considered where national domestic recourse is not available.
Sri Lanka Foreign Ministry statement also reiterated that Resolution 5.84 overlooked the 'capacity and strong track record of the LLRC as a domestic mechanism'
Sri Lanka's statement also highlighted the power of lobbying US bodies by 'motivated groups',
Sri Lanka's reference to 'motivated groups' lobbying US bodies is significant when tiger front Global Tamil Forum read out Senator Casey's later at its event in February 2010 in London.
https://www.casey.senate.gov/newsroom/releases/casey-remarks-read-at-global-tamil-forum-event
https://www.theatlantic.com/business/archive/2015/04/how-corporate-lobbyists-conquered-american-democracy/390822/
https://www.motherjones.com/politics/2010/10/congress-corporate-sponsors/
This is how the Senator thanked Global Tamil Forum
"I want to thank the Global Tamil Forum for its efforts to support the democratic process in Sri Lanka, especially during this difficult time in the country's history.   I hope that the Sri Lankan people will be able to come together and focus on a common future that moves beyond war, terrorism and violence as means of political expression.  I also want to applaud the work of the U.S. Tamil Political Action Council. USTPAC has raised awareness of the humanitarian crisis facing the Tamil people in Sri Lanka and has played a constructive role in educating U.S. policymakers.  I look forward to our continued cooperation and wish you a successful forum in London."
It was to this GTF London event that British PM Gordon Brown & Foreign Secretary Miliband graced endorsing commitment to GTF.
The 2010 article (reposted in 2014) by Daya Gamage is poignant "Global Tamil Forum (GTF) endorses separate state in Sri Lanka: U.S. & U.K. behind GTF" https://terroristfronts.wordpress.com/2014/04/22/global-tamil-forum-gtf-endorses-separate-state-in-sri-lanka-u-s-u-k-behind-gtf/
As per article Senator met with Global Tamil Forum (known as World Tamil Forum) at Crown Plaza Hotel, London on 26 March 2009. The meeting ended with a resolution recognizing "Tamil people have mandated the establishment of a free, sovereign state of Tamil Eelam (in Sri Lanka) as the only enduring solution" and that this conference "Recognizes that the Liberation Tigers of Tamil Eelam (LTTE) are the authentic representatives of the Tamil people".
The GTF, TGTE and USTPAC which has "close rapport with State Department officials to influence policy makers of Western nations with heavy diplomatic discourse is on the path of creating a 'Kosovo-type psychology' to achieve a separate independent & sovereign state for the 12% minority Tamils in the Northern & Eastern provinces of Sri Lanka"
Daya Gamage described USTPAC "an umbrella organization of 16 Tamil expatriate organizations in the United States"
As per Daya Gamage USTPAC has "already convinced Mr. Robert Blake and others in the State Department that the only redress the Tamil minority could get is by achieving 'self-determination' of the Tamil people and self rule"
USTPAC had met State Dept officials on 11 August 2009 in Washington.
It is also no surprise that Senator Casey is US Secretary of State Hillary Clinton's point man for Asian Region in Congress and Senator Casey is also close to Robert Blake who was peddling for maximum devolution to the North & East. All this concern naturally aligned with the US Pivot to Asia policy & US silent agreement that Eelam in North would give US the Eastern theatre!
What a cocktail – Blake, Rudrakumaran, USTPAC, US Tamil Diaspora – all with access to Chief of Staff of Sen Patrick Leahy, Chairman of Judiciary Committee, Chairman of Sub-Committee on Foreign Operations, State Dept & Foreign Assistance responsible for suspending military & drastically reducing economic assistance which included removal of Millennium Grant to Sri Lanka. So we must now wonder if MCC is part of the continuation of their bigger project to bifurcate Sri Lanka using 'concern for Tamils as a smokescreen/camouflage'.
It is no better a time than to realize that these so-called foreign Tamil lobbies drumming 'concern for Tamils' are simply pawns of the West carrying out what the West in return for filling their coffers via its international networks. The West keeps these entities in check by frequently renewing the bans on them and releasing annual reports which are just good for the library shelves. A cosmetic arrests are done just to please Sri Lanka and to reconfirm the West's commitment to the bogus 'war against terror'.
With so much of hypocrisies at play how do weaker countries handle the bigger bullies?
Shenali D Waduge