What is the Future of the UNP post-2020?

Losing another election will not mean anything much to Ranil Wickremasinghe UNP's leader since 1994, but the thought of departing from politics branded as a traitor to the Nation is nothing any UNP leader would like to take home & ponder in retirement. While all previous UNP leaders have their own records of achievements, there is little or nothing that Ranil Wickremasinghe can boast of as being a service to the nation. This legacy is what is going to break or make the UNP & future leadership, if UNP is to survive as a party. With the obvious split of the UNP, are UNPers ready to call it quits in its 74thyear and bury a party formed before independence on 6 September 1946.  Will UNP under a new leadership return to its heyday where inspite of its allegiance to the West it did much locally and that was how the grassroots of the UNP was built and continue to have families faithful to it. Sri Lanka is one of Asia's longest democracies which needs a powerful Government and an equally powerful Opposition to balance by being the voice of the other half of the voters. UNP is not expected to be the voice of foreigners or external lobbyists. This is where UNP has gone wrong since Ranil Wickremasinghe & this is where UNP must strike change in policy & rhetoric. UNP as a party can never espouse to become leader forsaking the majority for the minority & external parties.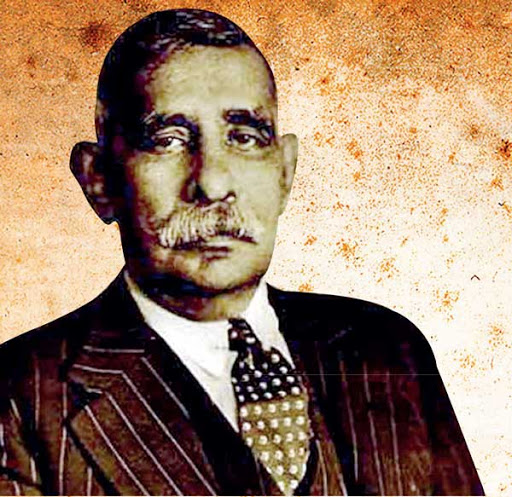 D S Senanayake, known as the father of the Nation & independent Ceylon's first prime minister were involved with his other 2 brothers in the 1912 temperance movement. They were also arrested & imprisoned during the 1915 riots. While Ranil is promoting an economic corridor running from Colombo to Trincomalee, D S objected to biased colonial policies and even turned down the offer of knighthood. While Ranil preferred to remain the Minister of Youth, D S did much as Minister of Agriculture and Lands. While D S established the Land Development Ordinance, Land Bill, Co-operative Movement & assisted in the founding of Bank of Ceylon, Ranil was just about to privatize all state lands to please MCC including privatizing all state Banks. D S enforced a program on 'Agricultural Modernization' but Ranil declared his dream was to see farmers in jeans! D S also introduced the Flora & Fauna Protection Ordinance establishing Yala National Park while Ranil was about to give Sinharaja Forest as equity to US to settle loans taken in 2004. Another trait that set D S apart from his predecessors was his love for animals – he kept elephants, horses, pigs and cattle in his Bothale Walawwa estate. He grew orchids and loved flowers. Where D S combined bold agricultural plans but pro-West policies, Ranil has failed in both policies with no dividends coming to him or the country!
While D S famed for his Gal Oya scheme (named Senanayake Samudraya), agrarian policies, renovation of historic sites, Ranil's MCC proposal would single-handedly end up creating socio-economic issues.
Ironically, then Ceylon came under Japanese attack in 5 April 1942on Easter Sundayand we all know who was prime minister during the 21 April 2019Easter Sundayattack!
Incidentally, D S held portfolio of Ministry of External Affairs & Defense, gained membership of the Commonwealth outcome of which was the Colombo Plan & established diplomatic relations with US, Japan as well as the Ceylon Overseas Service that was the foundation on which career diplomats were built. While Ranil has been ridiculing the Armed Forces and attempting to reduce its numbers, it was D S who introduced the Army, Navy & Air Force Acts to form the Armed Forces of Ceylon in 1951 but retained the British bases in Ceylon.
The UNP's history of coalition with minorities is nothing new. When UNP fell short of a majority, All Ceylon Tamil Congress supported it.
While D S died from a fall but was given a state funeral and thousands arrived to pay their last respects UNP's last leaders who departed did not face the same farewell. President R Premadasa was assassinated by LTTE & ended up in pieces. Not many came to mourn JR Jayawardena while President D B Wijetunga left as peacefully as his short tenure as interim leader.
Taking over leadership of UNP was D S son Dudley who became Prime Minister in 1952, followed by nephew Sir John Kotelawala in 1953. Family dynastic leadership is nothing new to Sri Lanka or rest of Asia. UNP is essentially a family party with R Premadasa being the only exception and one that the UNP family hierarchy did not wish to repeat which is probably what prompted Sajith to part ways eventually. He was also known as the 'bath dun piya'
The 2ndleader of UNP Dudley like father was also a sports enthusiast unlike Ranil. Dudley too, engaged in developing roads, schools, hospitals & took over role as Minister of Agriculture & Lands from his father. He is known for his contribution to the Minneriya irrigation project. He went to serve 3 times as Prime Minister. Dudley also established Poya holiday, a university for Bhikkus in Anuradhapura, set up Ceylon College of Technology in Katubedda in 1966. Though like his father he adopted pro-Western foreign policy he maintained good relations with communist countries including China. His graceful stepping away from politics paved way for the entry of JR Jayawardena to become leader of the UNP.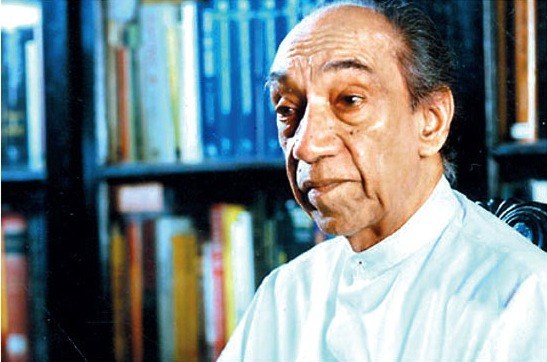 JR came to power from a landslide five-sixths victory in 1977 before changing the constitution in 1978. The fall of the UNP began. JR is blamed for his actions that resulted in 1977 riots, 1983 racial riots & a series of other tensions that arose. Unlike D S & Dudley, JR proposed in 1953 to cut subsidies for the poor, it was JR who led a march to Kandy to stop the Banda-Chelva Pact in 1957.
JR & Dudley clashed when JR wished to play the ethnic card. He raised the tourism industry though it also brought numerous values issues adversely affecting the communities. It became a revenue earner for Sri Lanka but today greatly impacted by covid-19. JR's open economic policies were all crafted to suit foreign investments and a shift to imports. Rice rationing by DS & Dudley was abolished & fertilizer subsidy was withdrawn. Flour was introduced. JR Government takes credit for the Mahaweli scheme diverting water to dry zone. Democracy was redefined when without holding elections a referendum extended term of office. Growing tensions eventually resulted in its deputy forcing leadership to be transferred to him from the family rule.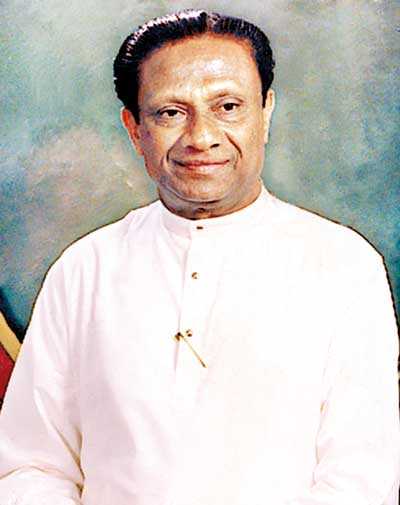 Then rose Ranasinghe Premadasa legacy. A program to personally engrave his name in history via Village Reawakening scheme was marred by a period of mass killings, human rights violations and extra judicial killing – beeshana. That period of UNP rule saw the rise of both LTTE & JVP as well as a foreign military presence in IPKF. It also saw the deaths of some of our best armed forces leaders & soldiers. Premadasa himself ended up blown to pieces of May Day while the country lit crackers & distributed kiribath to show what they felt of his death.
How the UNP gave birth to underworld – Rapist Gonawala Sunil dies under a hail of bullets.
The post-1978 period saw the rise of the underworld, thuggery, voter intimidation, election rigging, drugs and gambling and the whole fabric of society changed "beach boys of Sri Lanka" "paedophile holidays". It was a period of diplomatic tensions even packing off a UK High Commissioner declaring him persona non grata – opening of Israeli office, anti-India sentiments yet signing of the first treacherous agreement tweaking even the constitution of Sri Lanka via Indo-Lanka Accord & 13a & merging provinces. It also saw UNP leadership arming LTTE to get rid of IPKF. The cream of the UNP was also subtly wiped out by killings leaving only Ranil in 1994 to take over leadership.

Entering politics in 1977 he has held portfolios of Deputy Foreign Minister, Youth Affairs & Employment, Education, Leader of the House (1989), PM in 1993 after Premadasa's assassination. He has been losing general elections since except in 2001 when 2 elections were held. He won the 2015 August general elections after controversially coming to power after a foreign-funded regime change. He has lost 2 Presidential elections 1999 & 2005. Unfortunately, Ranil has never come with any landslide victory as his predecessors.

His policy has been steered pro-West going so far as to make UNP a member of the International Democratic Union and himself its Vice Chair in Asia. All of his affiliations with the West has brought nothing substantial to Sri Lanka except interference into Sri Lanka's internal affairs.
The second treacherous agreement was also signed under UNP and is infamously known as the 2002 Cease Fire Agreement brokered with Norwegian support that confined the Armed Forces to barracks and gave territory to terrorists. If not for public protests PTOMs and ISGA would have also been signed and the country would have been virtually split.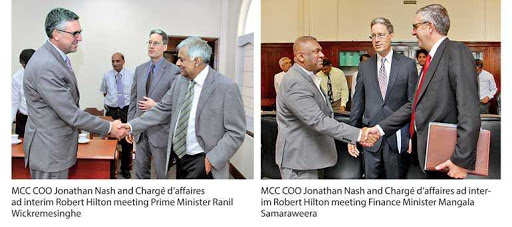 The last term as PM has seen further signing of agreements in secret and the handing over of key assets to foreign powers (MCC-ACSA-SOFA-ECT-Trinco-Oil Tank Farm) Even in his last term as PM the move to hand over Sri Lanka's energy supply to both IOC and Bharat Petroleum would have ended Sri Lanka's energy security. Signing MCC would have impacted Sri Lanka's land security as well. The foreign policy though pro-West, the dramatics eventually resulted in Sri Lanka having to compensate and forfeit additional land to China for Port City and give Hambantota Port on a 99-year lease.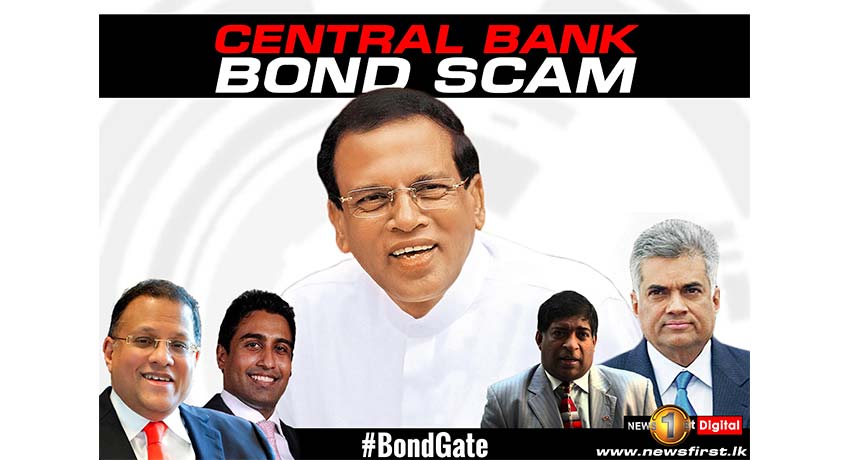 The controversial Bond Scam/Cope Report and appointment of controversial foreign friend as Governor, the bogus FCID set up for political victimization will haunt Ranil in his retirement. His retirement will also bring back memories of the allegations made against him regarding the Batalanda detention centre and a host of other disappearances too.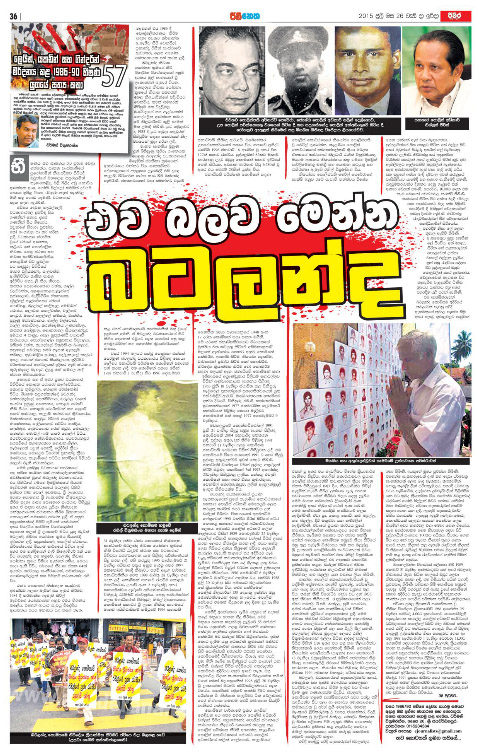 Another haunting question never answered is why LTTE killed the cream of UNP leaving Ranil untouched! All were tipped to take over UNP just before their untimely demise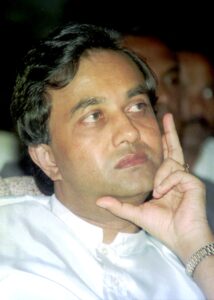 As UNPers go to election they are going to split with some remaining loyal to UNP as a party & others wanting to join a new party but comprising all the UNPers. Is this a temporary ploy until getting elected to Parliament where they converge as one big happy family or will the results bring home some shocking truths.
Whatever the outcome this is D-Day for Ranil and his tricks and cunning are now running out. No one should leave politics regarded as a traitor. Even the heroes today can become traitors tomorrow by their actions against the Nation but it is not a nice feeling to be scorned and cursed by an entire Nation & its People and enter history books as a traitor.
Let us see how Machiavelli plays in the mind of Ranil
Shenali D Waduge