EQUALITY of UN MEMBERS: Difference in APPLICABILITY: Sri Lanka & Israel examples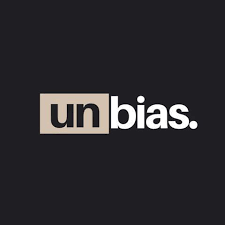 This is not to question whether Israel is right or wrong or whether Sri Lanka is right or wrong but to question whether UN is treating all Members EQUALLY as the UN Charter is mandated to do. The principles of equality and non-discrimination are part of the foundations of rule of law. Every country that is a member nation of the United Nations is given equal rights, representation, importance, and respect. The mandate of the UN is to ensure the same. But how true is this in practice is a question. These are discrepancies that cannot be ignored and brings to focus the question of big and small nations, powerful and rich nations versus poor, less powerful & developing nations. It totally creates an imbalance and disproportionality in treatment of UN Member nations by the UN system and it is time this imbalance and inconsistency & discrimination is addressed by UN – there is no point in carrying a crusade against discrimination etc when Members of the UN are treated differently by the Members.
Israel has been condemned 124 times in the UNGA and 47 times by the UNHRC and US has vetoed 43 Resolutions condemning Israel at the UNSC. While UN Resolutions are generally non-binding UNSC Resolutions are but the power of the veto used by US ensures Israel is protected.
The same US that called UNHRC a 'cesspool of bias' and departed is drafting successive UNHRC Resolutions against Sri Lanka and demanding actions by Sri Lanka for the very same proposals that US uses veto power in favor of Israel.
Confounding matters further is the manner UN has created Regional Groups in 1961. This has enabled the formation of en bloc groups of nations that by their strength of power exerted politically, diplomatically, economically etc lobby against less powerful nations lacking powerful lobby groups. The EU bloc and the majority Muslim bloc of nations represented via OIC is a case in point.
Interestingly as per Regional Group division, on a geographical basis Israel must belong to the Asia-Pacific Group but the Arab and Muslim nations blocked Israel from joining resulting in Israel being admitted to the Western European & Other Group (WEOG) in 2000 as a temporary member. It was only in 2004 that Israel became a permanent member of the WEOG but that too only in WEOG's NY headquarters while remaining observer in other UN Offices. However Israel became a full member of WEOG in Geneva in 2013.
Despite the power of OIC nations and its numerous boycotts and sanctions against Israel, the powerful backing of the US gives Israel all the necessary global protections. US gives Israel around $3billion in aid annually.
It was using the power of en bloc lobbying that spurred OIC to use member Gambia to file against Myanmar on genocide in the ICJ. When Gambia was given $92.5million by Saudi – it immediately raised question whether it was reward for filing case against Myanmar!
Inspite of countless and piling resolutions against Israel, boycotts and sanctions by Muslim majority nations, Israel takes a don't care attitude of these actions by UN. In fact, Israel does not beat about the bush in its responses to UN/UNHRC resolutions either. But then Israel can afford to as it has the powerful backing of powerful nations.
In 2018 UNHRC Commission of Inquiry Report took Israel to task over Israel's reaction
https://www.foxnews.com/world/israel-condemns-un-report-on-gaza-protests-says-human-rights-council-blinded-by-hatred
Reponse by Israel's ambassador to UN Danny Danon to UNHRC Report:
"The countries of the world should consider their membership in the Human Rights Council, which supports a murderous terrorist organization…."
"This council is blinded by hatred of Israel and the Israel Defense Forces, and wastes its resources and time in political attacks and spreading lies."
………"The report ignores the only truth: that IDF soldiers acted morally to protect Israeli citizens while Hamas sent children to the fence and used them as human shields."
The UNHRC Report was also rejected & condemned by Israel's Foreign Minister Yisrael Katz claiming report to be based on distorted data free of fact-checking:
"The Human Rights Council's Theatre of the Absurd has once again produced a report that is hostile, mendacious and biased against Israel."
US departed from the UNHRC in June 2018 with UN ambassador Nikki Haley calling the UNHRC "a protector of human rights abusers, and a cesspool of political bias."
Anne Herzberg, NGO Monitor's Legal Advisor and UN Liasion, told Fox News that the council had "issued yet another absurd report whitewashing Hamas terrorism while condemning Israel for protecting its citizens. It is laughable that the UN treats cross-border violence as the same as a domestic policing situation."
Herzberg continued:
"None of this is surprising given the UN relied overwhelmingly on information provided by Hamas and terror-linked NGOs, and uncritically adopted their false claims. The Commission itself had no military or legal expertise, and was completely unqualified to author this report."
Don't these statements echo some of the same sentiments majority in Sri Lanka voice against the UNHRC?
Resolutions against Israel in UN General Assembly:
Of the 27 UNGA Resolutions in 2017 – 21 have been against Israel
Of the 26 UNGA Resolutions in 2016 – 20 have been against Israel
Of the 23 UNGA Resolutions in 2015 – 20 have been against Israel
Of the 23 UNGA Resolutions in 2014 – 20 have been against Israel
Of the 25 UNGA Resolutions in 2013 – 21 have been against Israel
Of the 26 UNGA Resolutions in 2012 – 22 have been against Israel
From 2012 to 2017 – 150 UNGA Resolutions have been passed out of which 124 Resolutions have condemned Israel.
Resolutions against Israel by UN Human Rights Council (47 member states):
UNHRC was created in 2006. From June 2006 to June 2016 (10 years) UNHRC adopted 135 resolutions criticizing countries.
68 out of the 135 UNHRC Resolutions have been against Israel.
45 of the Resolutions against Israel have been from 2006 to 2013.
2016 – 5 out of 12 country-specific resolutions against Israel
2015 – 5 out of 14 country-specific resolutions against Israel
2014 – 6 out of 14 country-specific resolutions against Israel
2013 – 6 out of 15 country-specific resolutions against Israel
2012 – 5 out of 16 country-specific resolutions against Israel
2011 – 6 out of 15 country-specific resolutions against Israel
2010 – 8 out of 11 country-specific resolutions against Israel
Jun2008 – Dec2009 – 8 out of 14 country-specific resolutions against Israel
Jun2007 – May2008 – 10 out of 15 country-specific resolutions against Israel
Jun2006 – May2007 – 9 out of 9 country-specific resolutions against Israel
https://unwatch.org/un-israel-key-statistics/
Resolutions against Israel by UNESCO:
All of UNESCO's 10 Resolutions have been against Israel.
In 2013 UNESCO adopted a resolution against Syria.
The crux of the argument is that UN simply takes pride in recording resolutions against Israel some of which it may consider to use as precedents against other countries who cannot afford to take the 'don't care attitude' Israel adopts against UN Resolutions. But, if UN system deems it functions on the merit of equality – how can some countries be treated differently to others? This is so unfair and completely negates all of UN's high and mighty claims of treating all Members Equally.
Can all countries adopt the same stand that Israel adopts?
If Sri Lanka cannot adopt the same attitude that Israel adopts – then there is something seriously wrong with the UN system and the international system of governance too.
Where does the buck stop?
Shenali D Waduge