UNP's Minister for Child Affairs is a woman who wants to revive LTTE which recruited child soldiers
The UNP leadership boasts of allocating Ministerial Portfolios to some scientific method which is yet to explain how or why the UNP gave ministerial portfolio of children to a woman who wants to revive the LTTE. For the benefit of everyone who supports the UNP & the rest of the citizenry in Sri Lanka as well as the international community that enjoys throwing accolades at the good governance of the present government let us reveal the record of the terrorist movement that remains banned & its time line of murderous achievements since 1980s. Wijayakala with only 13,071 votes thinks by saying on behalf of the UNP that she wants to revive the LTTE her diminishing popularity will arise & UNP will boost its election prospects in the December provincial elections!
Wijayakala Maheshwaran 
Was elected to Parliament from the UNP in 2010 Parliamentary Elections from the Jaffna District though she lives in Colombo.
She was sworn in as State Minister of Child Affairs on 9 September 2015 at the 2015 Parliamentary Elections.
Her election campaign centred on assuring to create eelam or a separate state. Inspite of all these assurances only 13,071 voted for her in 2015!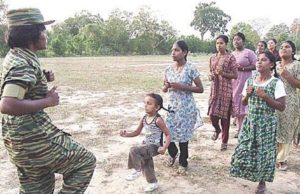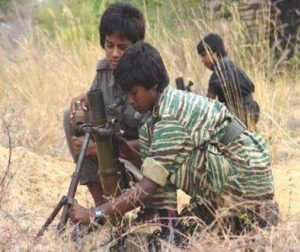 UNP & Wijayakala wish to resurrect a terrorist movement that was militarily defeated in 2009 & remains banned not only in Sri Lanka but in 32 countries around the world & 75% of its cadres comprised females & child soldiers!
In wanting to resurrect the LTTE, Wijayakala & the party she is representing – the UNP desires to bring back a wave of killings that took place since 1980s – we will highlight the women & children killed by LTTE since UNP has scientifically selected her to be the role model Minister for women & children.
While Wijayakala's children and the children of all other Tamil politicians & high caste/class leaders are going to private or international schools in Colombo or abroad, the ordinary Tamils had to send their children in fear to school as LTTE would kidnap them. Many parents chose not to send their children to school thus these children lost the opportunity to show their academic skills. Some daughters had their hair cut like boys to prevent them being taken.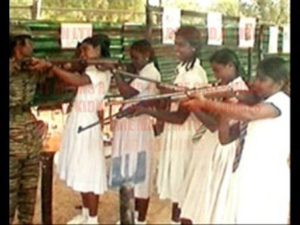 It is with great sadness & with much pain that as a mother myself, I pen the fact that some fathers made their daughters pregnant so that pregnancy would prevent their child from being taken & made a child soldier. Imagine the torment that both father, mother & daughter would have gone through to come down to this level in fear of losing a child to LTTE. These are not stories that any of these parents would now like to come out & tell in the open. The whole world would sneer at them & cause them further sorrow.  Yet, people like Wijayakala are so selfish to grab onto any power that they come out with bizarre statements without knowing how ordinary Tamils suffered by LTTE and how the rest of the country suffered equally too.
How many women activists will even raise a voice against the many female LTTE cadres who would have been raped & treated as comfort women for male LTTE cadres & their sexual lusts!
1980s saw LTTE mercilessly attacking villages & killing in the most inhuman ways pregnant women, babies & sleeping children starting off with the Kent & Dollar Farm massacres.
THIS IS WHAT UNP & WIJAYAKALA WANT TO RESURRECT?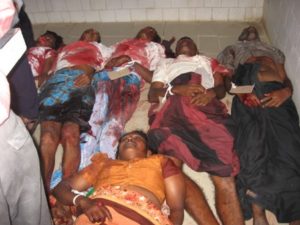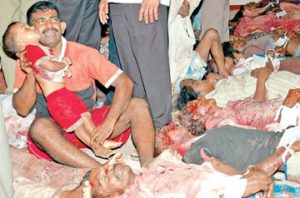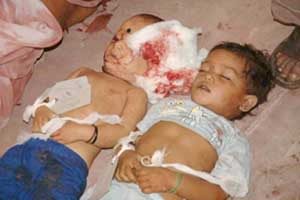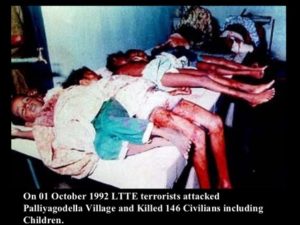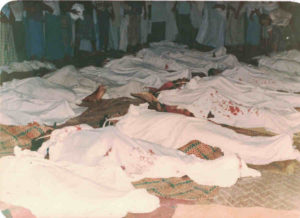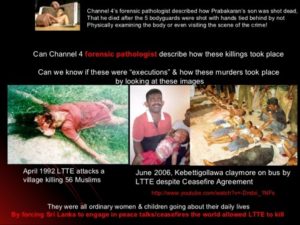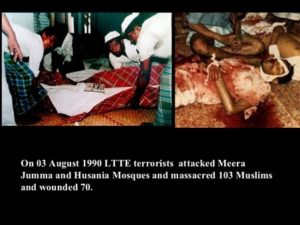 The Gonagala Massacre (Ampara district) on 18 September 1999 – LTTE hacked to death over 50 Sinhalese men, women and children in the middle of the night. Of those 54 victims of the massacre, 27 were men, 17 were women and 10 were children. Out of the 17 women who died in the killings, two of them were pregnant. Most of the LTTE cadres who took part in the attack were WOMEN LTTE cadres. This incident is depicted in the film Gamani.
https://www.frontline.in/static/html/fl1620/16201340.htm
Some of the other civilian massacres killed by LTTE are included in this list http://www.sinhaya.com/Massacres.htm
"Most of the LTTE fighters are kids, say Tiger captives", The Hindustan Times, 4/10/98 by P K Balachandran says a group of LTTE child soldiers who surrendered in October 1998 claimed that 75 per cent of LTTE fighters are children!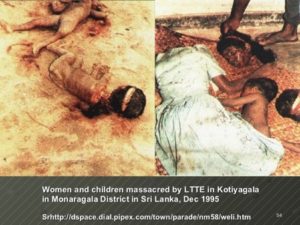 The elite Sirasu Puli (Leopard Brigade) is reportedly composed entirely of children drawn from LTTE-orphanages and is one of the LTTE's most fierce fighting forces.
Tamil Tigers Recruit Child Soldiers As Young As 11
https://www.huffingtonpost.com/2009/05/04/tamil-tigers-recruit-chil_n_195607.html
Kill or be Killed" is what LTTE told kidnapped Tamil children.
https://www.smh.com.au/world/kill-or-be-killed-11yearolds-forced-to-fight-for-tamil-tigers-20090504-asm4.html
UNICEF has "reliable reports" that children as young as 14 are being forced to fight for the LTTE – James Elder, spokesman for UNICEF
UNICEF has recorded more than 6000 cases of children recruited between 2003 and the end of 2008
Human Rights Watch has documented on LTTE child soldiers too
https://www.hrw.org/report/2004/11/10/living-fear/child-soldiers-and-tamil-tigers-sri-lanka
Living in Fear – Child Soldiers & Tamil Tigers of Sri Lanka
https://www.hrw.org/news/2004/11/11/sri-lanka-tamil-tigers-forcibly-recruit-child-soldiers
Sri Lanka Tamil Tigers forcibly recruit child soldiers
Please listen to Ms. Sharmila Gonawala chairperson of Women for Justice https://www.facebook.com/WeR4SL1/videos/577163292684812/UzpfSTEwMDAwMTEzMjIzMDkzNToxNzgwMjg2NjcyMDE5MDU3/?comment_id=1781649348549456&notif_id=1530630702524174&notif_t=feed_comment_reply
While Wijayakala's children were studying in Colombo, ordinary Tamils from poor families were taught not from books but how to hold the AK47 & kill
Wijayakala's children & TNA children want to wear gold round their necks but the low caste Tamil children should wear cyanide capsules & kill themselves before capture.
Ananthi Sasitharan in Geneva : Question her on husband Elilan's role in LTTE child soldier recruitment
Just listen to some of the rehabilitated children to understand what they had gone through & the UNP's child affairs minister wants to bring back the LTTE
https://www.youtube.com/watch?v=USnOl7wHNpo
https://www.youtube.com/watch?v=OnloGsgnKrc
Just imagine how many Tamils forcibly turned into child soldiers or other cadres (male & female) would have ended up had they not taken to the gun? An entire generation of talented youth were misled & ended up dead just to fulfil the fancies of a handful of high caste racist Tamil leaders who wanted the Tamils to be their servants & pretended the enemy was the Sinhalese.
If Wijayakala wants the return of terrorism then she must give up living in Colombo & go to the Vanni jungles & learn to use the gun – why should she go about in fancy cars & put innocent people into the jungles & tell them to fight her battles! Same goes for all in the TNA & the LTTE diaspora. The Tamils must tell them very clearly – if they claim there is discrimination & wish to take the gun – then they must do so without outsourcing the job to others while they end up enjoying all the comforts & having Sinhalese bodyguards to protect them too! This nonsense must stop.
In ancient times the kings led the battle/wars. They led their warriors, they showed by example – now we have Wijayakalas, Sivajilingams, Wigneswarans, Sambanthans, Sumanthirans et al nicely enjoying a life of luxury and feeding lies to people & telling them to start trouble & chaos. Please wake up people and stop falling for their lies.
Wijayakala the UNP's child affairs Minister has not embarrassed the UNP but exposed the UNP's falsehoods & brought it into the open & the best way they know to damage control is to fling blame on the Rajapakses! So now Rajapakse is supposed to have told Wijayakala to tell that LTTE needs to be resurrected and there are fools to believe this spin too….
Shenali D Waduge