Implement new Conveyancing Law as given in Act 6 of 2006 designating Lawyers & Notaries as Non-Financial businesses/professions & protect e-land registry & land owners from fraud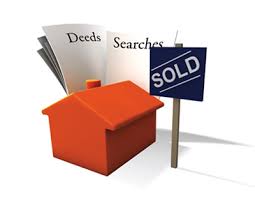 The Minister of Finance and the Ministry of Justice  must take the Financial Regulations Act 6 of 2006 and immediately implement the conveyancing laws to ensure land owners & the e-land registry is protected from fraud, forgery & money laundering.  The state apparatus should therefore not be in a hurry to prepare an e-register, knowing that entries are likely to be fraudulent, without the implementation of Act 6 of 2006.
This is nothing for any government or country to be proud about, merely introducing technology to be at a higher level in the Doing Business Index, when none other than the Registrar General of Lands Mr. N C Withanage stated in March 2019 that almost 40-50% of land deeds in Sri Lanka were forged!
There is widespread land fraud & money laundering via land transactions. Land fraud via forged signatures is facilitated by the fact that there is no law stipulating notaries to identify owners before obtaining signature for land transaction. In addition, the law permits the e-register to register all deeds that are notarised irrespective of their validity. This is a serious flaw in the conveyancing and the registration system
What can a buyer do when he finds out later that the land he bought with his/her hard earned money has been sold to him/her by a fraudulent party?   Even the CID and courts cannot help as the identification documents of the person who signed and the legal process leading to identification of owners are not archived as required by modern conveyancing laws practiced in countries, presently included in Act 6 of 2006
Finally, the law has come into operation for the identification documents of the person who signed land transactions to be preserved for 6 years
why has the land registry not implemented the law.?
The present non-compulsory rules/non-compliance  in the Notaries Ordinance have been replaced by Act 6 of 2006. The Financial Intelligence Unit of Sri Lanka includes lawyers, notaries & other independent legal professionals to be designated as non-financial businesses and professions to be  governed by Act 6 of the 2006, Financial Regulations Act.
The act  has provision for   the owners names/addresses/telephone numbers/NIC to be checked and copies to be archived for 6 years. [The Financial Transactions Reporting Act gazetted 2053/20 on 10thJune 2018  http://fiusrilanka.gov.lk/docs/Rules/2018/2053_20/2053_20_E.pdf
Notaries have to follow the international conveyancing practices pertaining to maintaining and retaining records of identification of owners who sign deeds, they must also maintain records of transactions and correspondence relating to transactions and records for at least a period of 6 years from the date of transaction. The land registry should register deeds and the forms under Bim Saviya only if the law is complied with. 
Warning to land buyers
Do not buy any real-estate [land or a houses]  under the Deed system or Bim Saviya unless the owners who come to sign are identified according to the new Conveyancing law published in   Gazette 1669/10 –28th March 2011 [-Financial Transactions Reporting Act  No. 6 OF 2006 ]
Documents required to identify owners as per Gazette 1669/10 –28th March 2011 —–Owners who sign land sales should produce  documents With full name and any other names used (such as maiden name) ; (b) male/female ; (c) permanent address (the full address should be obtained; a post office box number is not sufficient); (d) telephone number , fax number, and e-mail address; (e) date of birth ; (f) place of birth ;With home telephone numbers full address of the working place and his home.  With at least two identifications such as passport ID card or birth certificate or any other ssuch as electricity bills water bills etc to prove ownership
confirming the permanent address (e.g. utility bills, tax assessment, bank statement, a letter from a public authority, Certificate of a Grama Niladhari or electoral register); (c) contacting the customer by telephone, by letter or by e-mail to confirm the information supplied after an account has been opened or conduct a field visit to verify the information given. If the confirmation of information reveals a disconnected phone, returned mail, or incorrect e-mail address, then the Financial Institution shall carry out further investigation; (d) confirming the validity of the official documentation provided through certification by an authorized person.
The documents should be retained for 6 years  with the original deed or the Bim Saviya certificate
Land buyers need to be cautious —–The    Act 21, 1998 Bim Saviya removes the owners right to access court  if affected by  fraud/forgery.  The notaries to play a bigger role in assuring the sellers of land are original owners and not fraudulent ones.
Shenali D Waduge
References 
1]   Rules made to prevent  fraud ,  forgery and money laundering, Financial Intelligent unit —- Gazette 1699/10 dated 28.3 2011– http://fiusrilanka.gov.lk/docs/Rules/2011/1699/1699_10_(E).pdf
2] Lawyers, notaries to be designated as non-financial businesses and professions  to prevent land fraud and money laundering .
http://negombolawsociety.com/wp-content/uploads/2019/02/Transfer-of-Property-Anti-Money-Laundering-Requirements.pdf–Bar Association of Sri Lanka  presentation  on Transfer of Property by Dr. Dayanath Jayasuriya PC.