LTTE the world's only terrorists to use DOGS & GOATS for target practice – where are the animal activists?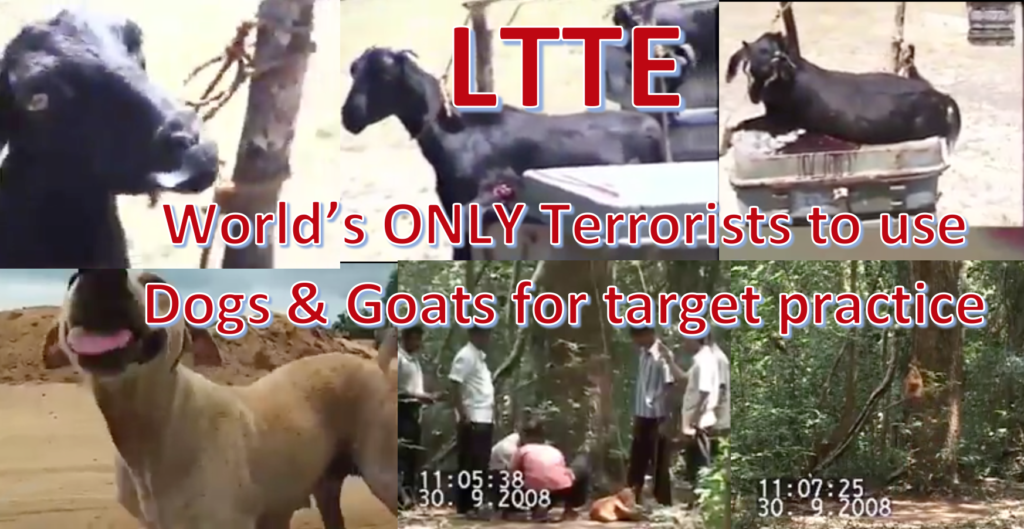 We thought we knew the worst about the LTTE. It appears there's much more to LTTE brutality. The FBI described LTTE as the 'most dangerous & deadly extremists' in the world. But we never thought LTTE would stoop to the level of using innocent voiceless animals as guinea pigs for their brutality.It appears LTTE's brutality knows no bounds as thousands of pets and goats had been used for target practice and to test land mines.This despicable acts on innocent animals took place even as late as September 2008 where animals had been tied by LTTE combatants and used for their brutal terror practices. The footage of this live brutality, by LTTE on animals is shown in the video now released for the world to see in the Truth behind Dare documentary. It should put to shame the countries using the floor of the UN/UNHRC to target Sri Lanka via resolutions for ending terror in Sri Lanka.Too bad these LTTE supporters are angry about LTTE being defeated, but we are more than happy that since May 2009, no child has been kidnapped & turned into child soldiers and no pet dog or goat has ended up dead from LTTE target practice. Maybe Francis Harrison may like to come forward and count the dead dogs and goats by LTTE or Yasmin Sooka may like to add animal abuse to one of her reports!  We also invite the other 3rdand 4thparties claiming 'dead civilians' to provide statistics on how many dogs and goats LTTE killed maliciously!
Truth behind Dare documentary on LTTE using dogs
https://youtube.com/watch?v=Fpz8Cl_-YpM&feature=share&fbclid=IwAR2Osd-BbsmO4JCN8McDqWk16EOpXylBKWAOfX1_q5jJ8X2eaBdn8nD0Pfc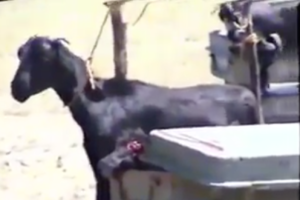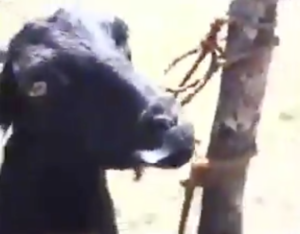 Just look at the fear in his eyes.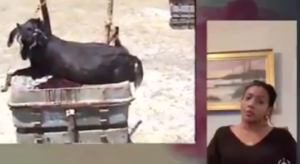 These LTTE diaspora kids living and studying and working in Western countries are coming on social media demanding Eelam
Why dont' they fly over and create it themselves?
Why do they want to outsource what they want to innocent Tamil children?
If Rudrakumaran wants an eelam – fly down from US and wear a LTTE uniform! Same goes for these kids too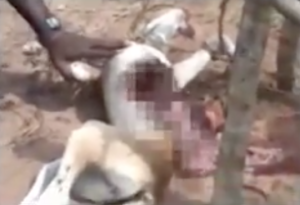 The world must scorn the use of ANIMALS by TERRORIST LTTE. We do not want other terrorist groups copying LTTE abuse of animals. Therefore action must be taken when action should be taken.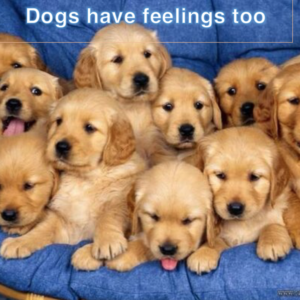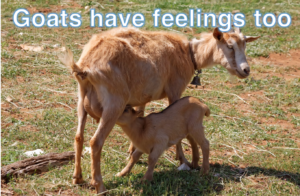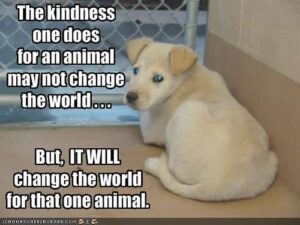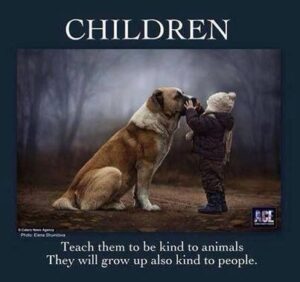 It would be good to have a statement from the world's animal activists on the LTTE treatment of animals for their terrorism especially since LTTE supporters in the West are using UN/UNHRC to resurrect LTTE and recommence terror in Sri Lanka
Animal rights organisations and activists in Sri Lanka must also issue a strong statement regarding LTTE's use of animals for terror
Shenali D Waduge