Under whose orders did attackers come in bikes & buses to attack Muslim shops 3 weeks after EasterSunday bombings in Sri Lanka?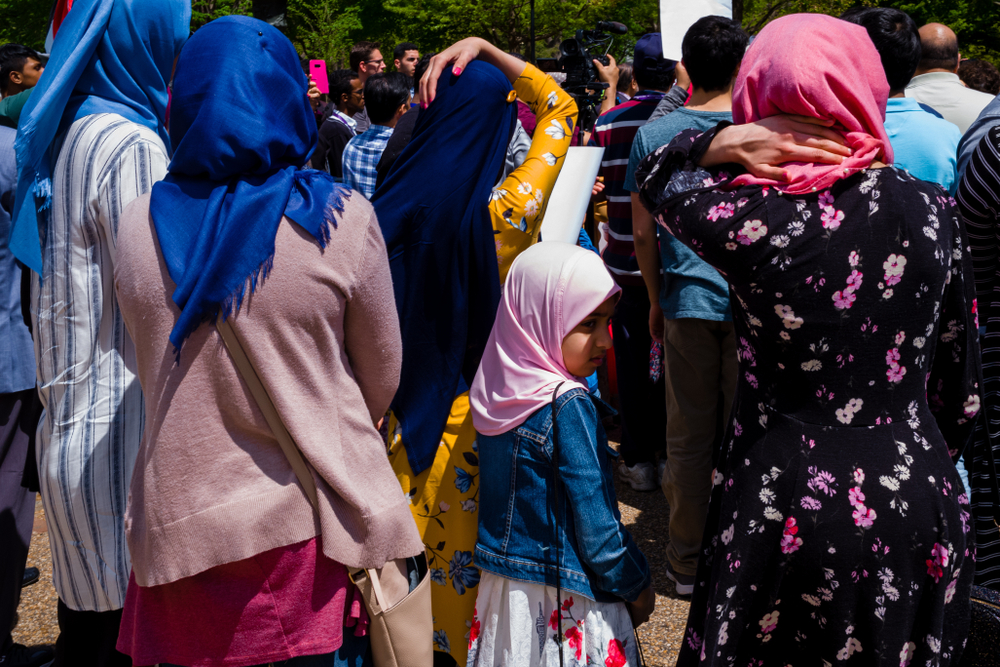 Is there proof beyond reasonable doubt that the attacks on 13/14 May 2019 in various parts of North Central/Western province was by Sinhalese? Were the attacks a form of collective guilt that Germans suffered after end of World War 2 when Allies treated all Germans as guilty as Hitler? But then why did 'attackers' come in bikes & busloads with SWORDS if they are supposed to be from the area? Who sent these bikes & buses of attackers? The narrative is usually written by the usual culprits whose paymasters expect them to tow the usual majority-minority slogan and occasions like this are super chances for them to beat the drums. However, if no revenge attack took place immediately after Easter Sunday, if no revenge attacks took place even after hundreds of swords, arms & ammunition began surfacing, how did an attack take place 3 weeks after Easter Sunday and after the Government stopped media showing what the police & armed forces were apprehending from homes & mosques?
21 April 2019 was Easter Sunday and Catholics prepared to go to church and hotels had arranged special meals for the occasion. 6 successive bombs exploded in 3 churches and 3 hotels killing over 250 worshippers and guests at the hotels along with hotel staff.
There was no bigger shock than this to a nation that bid goodbye to LTTE suicide bombings, assassinations in May 2009. The nation had just 10 years of peace and on 21 April 2019 what LTTE could never do in 30 years 9 rich educated Muslims indoctrinated by militant Islam did to end the lives of innocent people. As the number of dead got counted and shock turned to anger this would have been the best occasion for a revenge attack. But it did not happen not only because the army & police were on guard or because curfew was placed but because the people knew the culprits were not ordinary Muslims but militant Islam adhering Muslims. It was to everyone's credit that people were quick to identify the root causes of this radicalization and the call to ban burka/nikab was even welcomed by the Muslim Council.
The 2nd shock came when the people came to know that not only did the Government receive specific intel information from overseas since April 4th April (4th, 11th, 16th & 2hours before Easter Attacks) no one in the government had taken action except not to attend church themselves. The intel information not only had the venues of the suicide missions but even the names of the suicide bombers and specifically mentioned Easter Sunday as the chosen date of attack. The PM jumped to say he did not know but had to reverse that statement soon afterwards. A Minister unashamedly claimed his father told him not to go to church specifically mentioning St. Anthony's Church would be attacked. This digital minister never informed the Cardinal or even thought of sending a twitter note to general public either. This was nothing but criminal negligence on the part of the government to which the President & Prime Minister must be held accountable. No country would have allowed deaths to happen after such precise intel information sent 17 days before an attack. The people were angry & the government needed to devise a plan to divert people's anger away from them.
What are the options for a Government who was at the receiving end of wrath by all the communities in Sri Lanka including its own party supporters? This is a thought, readers must continuously keep in mind throughout this discussion.
The next shock came when police and army began rounding up suspects within 24hours of the attack. How could authorities round up suspects connected to the attacks so quickly? It later came to be known that the authorities had intel information since 2011. So we return to why the Government did not use the intel agencies to round up the suspects before Easter Sunday after the foreign intel was clear that a radical Islamic group was going to carry out the attack? Government was guilty by inaction for 2nd time.
It became known later that there are 6 Thawheed groups operating in Sri Lanka with the National Thawheed Jamaat set up in 2011 aggressively promoting Shariah law. The then government had set up 2 intel units in Giritale & Kurunegala camps with 5000 intel officers proficient even in Arabic language to keep track of these extremist Muslims. In 2012, some 161 foreign Islamic missionaries were deported. The Directorate of Military Intelligence knew that locals were fighting in Syria in 2013. One Mohamed Muhsin Nilam left for Mecca in 2013 and died in 2015. Never have we seen entire families taking part in radical militant Islam. Nilam's brother, Nilam's wife, 6 children, wife's parents, two of wife's brothers including 36 from 3 families went to Syria and this was the 3 families that Minister Wijeyadasa Rajapakse referred to in 2016 while adding that foreign extremist teachers were teaching at Muslim International schools in Beruwela, Kalmunai, Kala Eliya, Kurunegala. A H M Azeer denied this as did Rauff Hakeem. It was the refusal to accept radical Islam spreading or being indirect beneficiaries of the handouts given by these well-monied groups that resulted in not only NTJ but the setting up of Jamiyathul Millana Ibrahim Fi Sellani (JMI) in 2015 by one Umair from Colombo 10 – the DMI was aware of this too. The state intelligence even in 2015 knew of Aadhil Ameez from Aluthgama, a computer wizard who used various alias on social media to draw people to support ISIS. Aadhil was recently arrested in India. When we know ISIS is a 'made in USA' just as Al Qaeda we seriously have to wonder if radical Islam was planned to facilitate the pivot to Sri Lanka by West?
So we return to ask, was the Government complicit in allowing radical Islam to evolve to facilitate the pivot to Sri Lanka plan?
Even Muslims opposed the radicalism being nurtured among the Muslim community. They called for action by the government "we fear that these activities if left unchecked by the authorities would create a situation in which the majority of Muslims in Sri Lanka may have to face the wrath of other religions".
It was aspects of this extremism that was left undealt with that resulted in what took place in Aluthgama given a political twist, months before a crucial regime change election. People have to be wiser to realize that the radicalism was a factor that was a grievance to non-Muslims of the area coupled with the manner authorities were getting influenced to do nothing and this was a super time to plan a riot that would result in denying a bloc vote to the then government. It worked superbly because during that period the narrative was written in such away that there was no radical Islam in Sri Lanka and everyone speaking against burka, halal, proliferation of mosques etc were simply Buddhist extremists and the media went to town tagging them all sorts of names while nicely camouflaged the festering extremism taking place. Media has much to answer in equal measure as the Government for giving space/columns to only one side to always vilifying the majority of Sri Lanka.
The next shock to the people came when police & army began search operations across the country.
What did they find & where?
Mannar – Digital tape to launch laser attack & an unregistered drone
Pulmoddai – 89 detonators, water gels in a house
Hingurana Sugar factory stores – 300 large knives gone missing
Mosque near PM's residence – 20 camouflage military uniforms,
Inside house of the President & Treasurer of mosque in Moragoda, Galle – 797 cds of scenes inciting violence
Kadil Jumma mosque near Defense College in Slave Island – suicide vest and 300 unused swords
Under bed of Moulavi of Kadil Jumma mosque – 46 swords,
Maskeliya Jumma mosque – unused swords
Mannar coast – large stocks of explosives smuggled. Several influential persons in Mannar ensured police did not make arrests! (hint hint hint)
War Items – detonators and explosives,   gelignite , petrol bombs, safety fuses (each about 12.5ft in length) grenades and weapons such as axes, daggers, guns,  swords, knives, pistols and  ammunition. Suicide vests, walkie–talkies, hi-tech equipment, army uniforms, camouflage uniforms, bogus degree certificates,  bogus IDs, bogus passports,  savings books of Bank of Ceylon. CDs and DVDs containing extremist propaganda.
Radical Islamic cells
Central Province (10)
Kandy district – Udunuwara, Akurana, Gampola, Daulagala, Katugastota, Nawalapitiya, Peradeniya,
Nuwara Eliya district – Maskeliya
Matale district – Matale, Ukuwela
Western Province (24)
Colombo district – Battaramulla, Koswatte, Dehiwela, Dematagoda, Slave Island, Wellawatte, Ratmalana, Moratuwa, Raddolugama
Kalutara district – Kalutara, Aluthgama, Bandaragama, Beruwela, Welipenna
Gampaha district – Ja-Ela, Kadawata, Mabole, Negombo, Nittambuwa, Ragama, Tihariya, Veyangoda, Welisara, Enderamulla,  (where Faizer Mustapher was trying to rename 'Akhbar Town')
North Central Province (7)
Anuradhapura district – Anuradhapura, Galkiriyagama, Kahatagasdiliya, Kebethigollewa, Kekirawa, Nacchaduwa
Polonnaruwa district – Welikanda
North Western Province (12)
Kurunegala district – Kurunegala, Dummalasuriya, Kuliyapitiya, Moragollagama, Nikaveratiya, Telwatte
Puttalam district – Puttalam, Kalpitiya, Madampe, Mandalkuda, Marawila, Mundalama
Uva Province (7)
Badulla District – Badulla, Bandarawela, Ettampitiya, Welimada
Moneragala district – Moneragala, Bibile, Wellawaya
Southern Province (9)
Matara District – Matara, Dickwella, Hakmana, Weligama
Galle district – Galle, Balapitiya, Poddala
Hambantota district – Hambantota, Tangalle
Sabaragamauwa Province (6)
Kegalle district – Kegalle, Bulathkohupitiya, Kotiyakumbura, Mawanella, Yatiyantota
Ratnapura district – Kiriella
Eastern Province (12)
Trincomalee district – Trincomalee, Erakkandi, Kantale, Kinniya, Pulmoddai, Serunuwara
Ampara District – Kalmunai, Nintavur, Pothuvil, Samanthurai
Batticoloa district – Eravur, Panama
Northern Province (2)
Mannar District – Mannar
Vavuniya
Let us completely negate the efforts to claim 13/14 May 2019 attack as being retaliatory because revenge attacks are spontaneous attacks. Any attack happening 3 weeks after has to be a well- coordinated and planned attack often aligned to a political agenda.
Why did police arrest only youth of the area? Why did PM insist the police charge these Sinhala youth with ICCPR when all Muslims arrested with swords are released after being handed over by the army?
The Chilaw incident was a precursor – a Muslim facebook post which was taken to the police to file complaint was not entertained by police that led to attack on that shop. Again we return to question why the Chilaw police did not entertain the complaint and take action against the Muslim which would have averted any chaos that ensued in Chilaw?
If Muslims in the areas affected, say police and army just watched – the only reason why police & army would 'just watch' is if they were given orders to do so! Isn't that why some army personnel are also in hospital with injuries!
When PM and Bathurdeen with his personal TV channel crew run to the scene and take photos of the mayhem isn't this part of the political plan to stoke communal tensions. A tactic used by ISIS in Middle East was to project images of Western forces harassing Muslim women to anger them into joining their 'cause' – probably this is why there is frequent reference by Muslim Ministers to 'innocent women'! Flogging discrimination against Muslims is one of the best methods to get chunks from the $87billion Wahhabi kitty.
The incident brought to mind 1983 when attackers had voter lists in hand and knew exactly which houses were Tamil. We do not need to be reminded of the role UNP played in the 1983 riots! Sinhalese were blamed completely ignoring that they sheltered families in their homes. The same Sinhalese families kept the Muslim staff & owners of the shops under attack in May 2019 in their homes too. But this is not sensational enough and media prefer to only vilify the Sinhalese and only that gets relayed across international media.
NOT ONLY MUSLIM SHOPS – SINHALA SHOPS WERE ALSO DESTROYED
Why has there been no media attention to the fact that Sinhala shops were also attacked. EKKO the largest textile shop in Minuwangoda town was also attacked damaging stocks. Another Sinhalese glass shop owner in Burulapitiya was also attacked by people arriving in 20 motorcycles. If he shouted 'I am Sinhalese' and still the shop was attacked are we to presume the attackers were not Sinhalese?
Let's not forget that the UNP goons that attacked in 1983 comprised thugs that were Sinhalese, Muslims and Tamils they cared little about being Sinhalese, Tamils, Muslims, Buddhists, Hindus, Islamic or Christians – so long as they were given some payment for their arson and the ability to loot!
Let's also not forget the recent Digana attacks were also led by busload of mobs and many believe UNP had a hand in this too.
This is what the then UNP President JR Jayawardena said two weeks before 1983 riots
"…I am not worried about the opinion of the Jaffna people now …if I starve the Tamils, Sinhala people will be happy…"
It took 35 years for the PM to admit UNP role in the burning of Jaffna Library in 1981.
Hypocrisies and government bias stand out
People putting facebook posts are arrested and denied bail while the 9 suspects (paid Rs.30,000 each, using multiple SIM cards, names not included in attendance registry) working at the Wellampitiya copper factory owned by one of the suicide bombers are released immediately after arrest.
Are we going to allow the narrative to dictate to us? 250 plus lives sadly became a silver lining for the entire country to realize that a jihad war was being planned with cells, arms, swords and safehouses being set up in mosques and homes. No amount of vilification against the majority Sinhala Buddhists can hide this fact.
If it was a retaliation attack – it should be Catholics attacking the Muslims. Why place blame on Sinhala Buddhists?
Are we to forget all of these terrorist acts, terror preparations & a jihad war against Buddhists, Hindus & Catholics/Christians by carrying out a vilification campaign against Sinhala Buddhist to hide the bigger danger?  
Shenali D Waduge