If President Sirisena protected Our Land from MCC – President Gotabaya Rajapakse, will also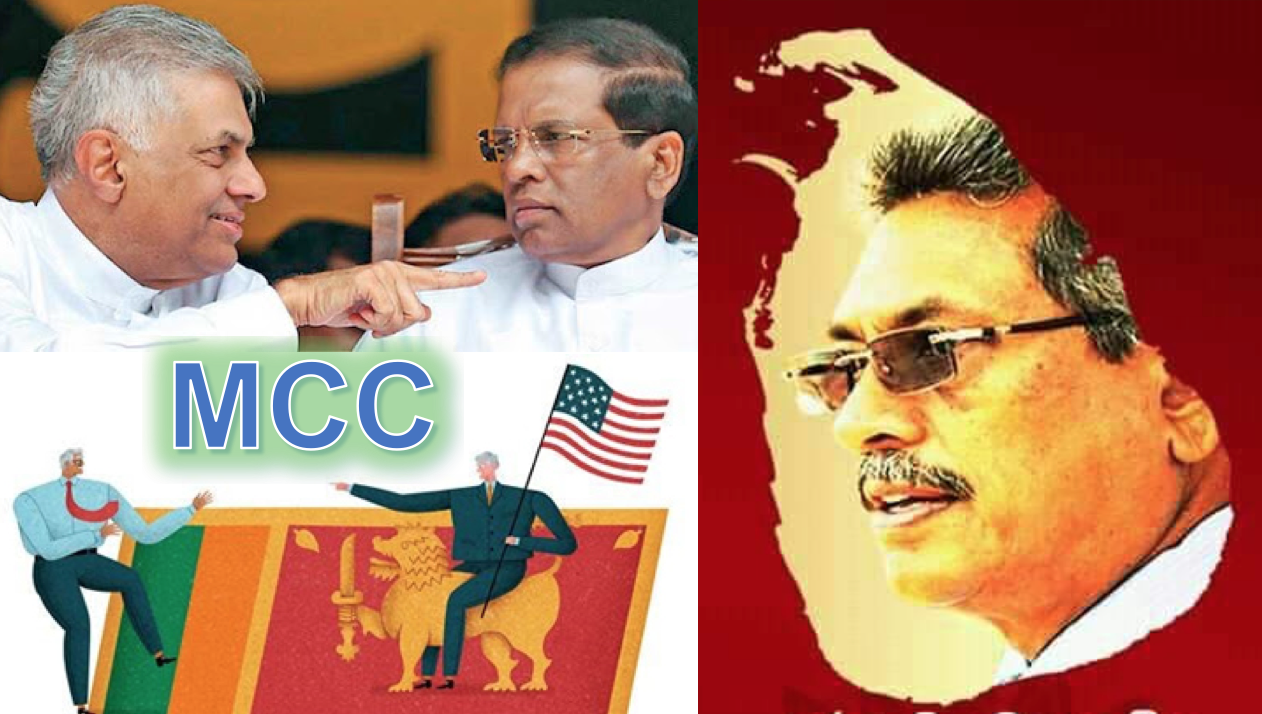 Maithripala Sirisena was not born with a silver spoon. He was no presidential material but he controversially became President with a thumbs up by 62lakh voters in January 2015 aided even by foreign governments & a coterie of civil society organizations & NGOs. Today, these entities regret that decision. His impassioned address to the Nation in October 2018, drew our attention to the shabby treatment he was subject to by the Colombo 7 UNP gang. With all of these odds against him, he still managed to prevent not only the signing of MCC inspite of the preconditions associated with it being rolled out oblivious to his understanding.  More importantly, he prevented the privatization of State land through the Land Special Provisions Bill. A government is only custodian of the land and therefore, President Sirisena did right by preventing the privatization. This single deed by Maithripala Sirisena which has won the appreciation of the Nation, is what President Gotabaya will be measured on as well as US Secretary of State arrives to pressure Sri Lanka to  If President Sirisena had the ability to withstand the pressures to sign MCC and privatize State land, there is little doubt that President Gotabaya would reject MCC and ensure Sri Lanka's lands, assets & resources remain with the State and to the People of Sri Lanka.
President Sirisena's emotional address to the nation on 28 October 2018 explained why he was prompted to remove PM Ranil Wickremasinghe as Prime Minister. https://fb.watch/1ix4u57NOv/
The Address prompted all to question how land statutes were being amended & passed divesting land to foreigners ignoring the President's seal of approval. The President's speech drew our attention to the new Land Ordinance Special Act allowing the sale of crown land to private parties & valid for only 7 years. What kind of law was this when sovereignty of land is vested in the People? President also mentions the National Economic Council. The NEC too made its reservations on the MCC and concluded that it was detrimental to the sovereignty of the Nation and should not be signed. President Sirisena mentioned the Land Ordinance Special Act & the Land Bank that had been presented to Parliament in mid-October 2018, which President Sirisena had objected to & did not allow to pass cabinet. If this Act had been passed 84% of crown lands would have been privatized & would eventually have fallen into foreign hands. MCC Agreement clearly gives the history to how it was introduced in 2015 and all of its demands are mentioned by the President.
What the former PM felt about Sri Lanka's agri-lands is clearly conveyed by him in 2003 when he declared he would bring legislation to remove land given for agriculture. https://www.facebook.com/WeR4SL1/videos/478235802577562/UzpfSTU4MjQzNjE3MDoxMDE1Njc1Nzg5Mzg4MTE3MQ/
With covid-we now know the value of agriculture and growing our own food for food security!
https://www.newindianexpress.com/world/2016/aug/13/English-laws-to-Apply-to-Colombo-Port-City-Says-Lankan-PM-1508855.html
An Indian paper carried news that the former PM had declared that English laws would apply to Colombo Port City and that a British team was arriving to work out modalities. It was also rumoured that the same British law was to apply across the MCC 'economic corridor' along the 7 targeted districts that MCC Land Project was to fund. What it meant was that the stretch of land under MCC Land Project would be divided between foreign corporates and operate under British law.
The People do not vote to bring a government to power, for that government to vest sovereign land into the hands of foreigners.
State Land as per Supreme Court Land Ownership Bill Special Determination No. 26A-36/2003 declares that State Land is held by the State in TRUST for the People.
State Land is vested in the Central Government & can only be ALIENATED under the SEAL of the President.
A private party cannot make a prescriptive claim on State Land (Section 15, Prescription Ordinance)
State Land is administered by the Land Development Ordinance which grants permits to cultivate & develop land & issued with certain conditions primary of which is that they cannot be leased or mortgaged.
No development can result in Sri Lanka losing its ownership of land & having that passed on to foreign hands!
What is the point in saying Sri Lanka's sovereignty is inalienable & with the People when a Govt elected for a term thinks STATE LAND is their personal property to sell claiming that to be a FOREIGN INVESTMENT – what eventually happens is we loose our land, the foreigners walk away with the profits & turn our citizens into cheap labourers & the govt MPs pockets the commissions!
At least 4 times President Sirisena had prevented the Land Privatization Bill and that is indeed commendable. Whatever his faults, Sri Lanka must be grateful to this single act that prevented signing of the MCC.
We now have a popular president with a people's mandate and now all the more powerful with the passing of the 20thamendment.
The People are looking up with more hope then they had before and with full faith that President Gotabaya Rajapakse will deliver.
President Gotabaya Rajapakse's election manifesto gives a clear outline of that way forward. https://gota.lk/sri-lanka-podujana-peramuna-manifesto-english.pdf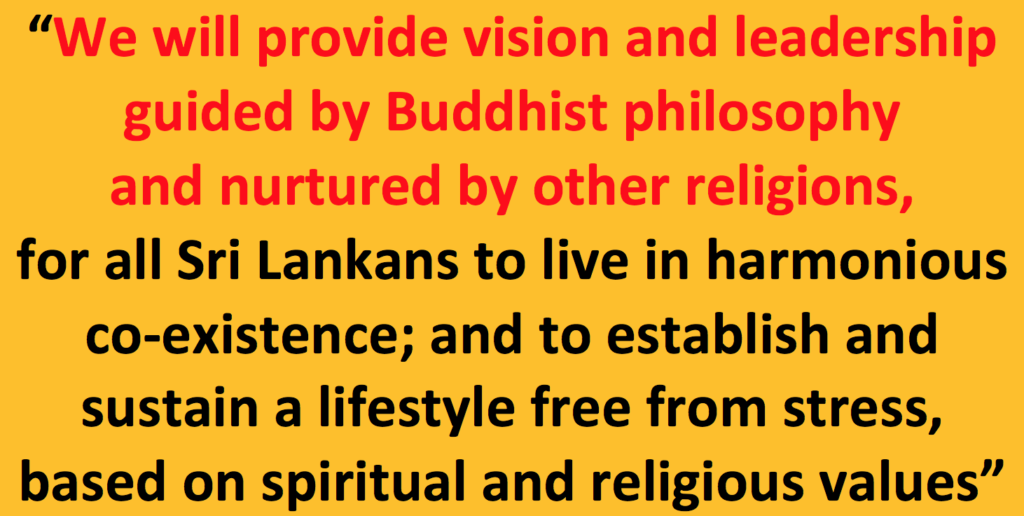 Three main features of that manifesto is regarding Foreign Policy, Protection of National Assets & of course National Security.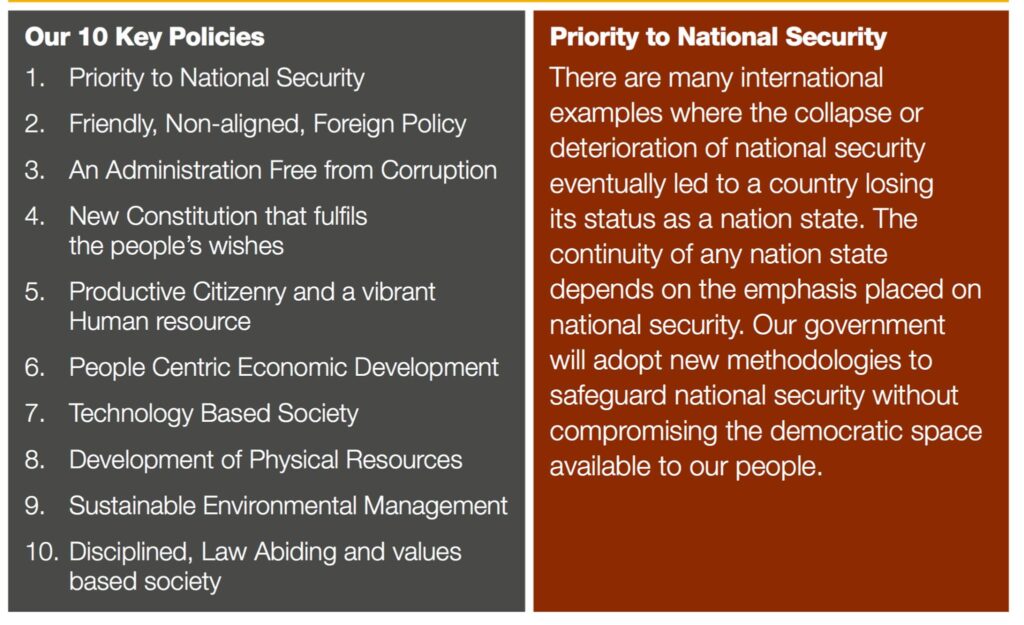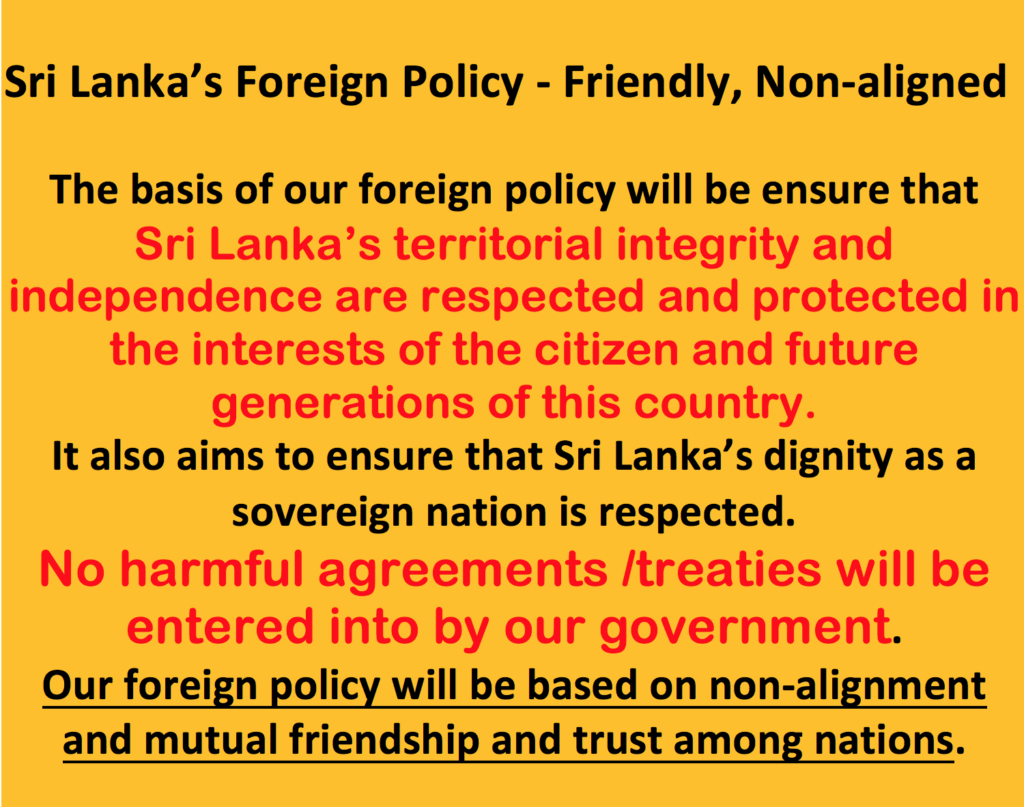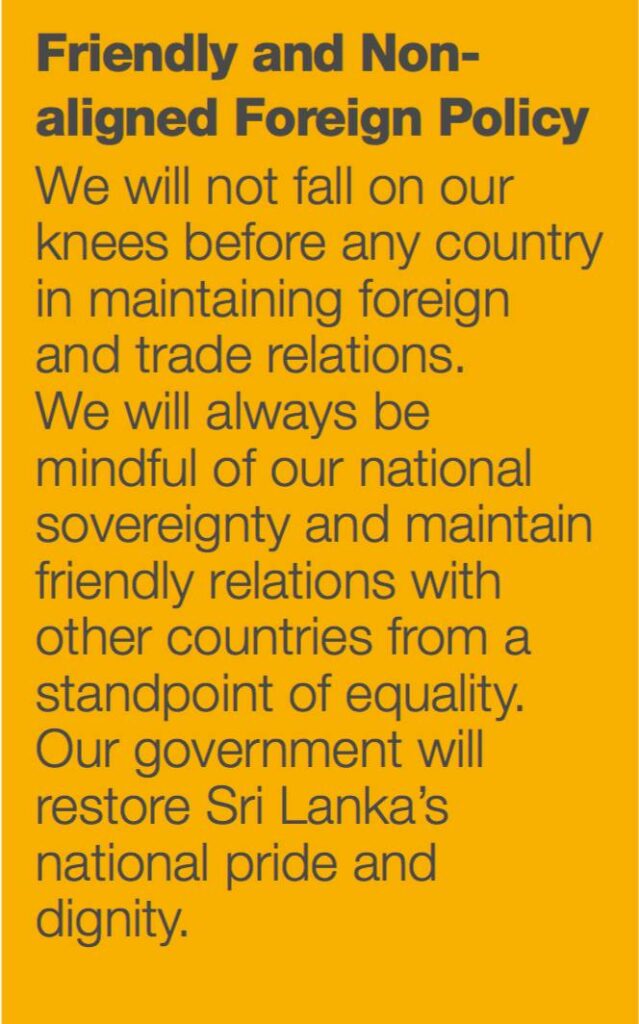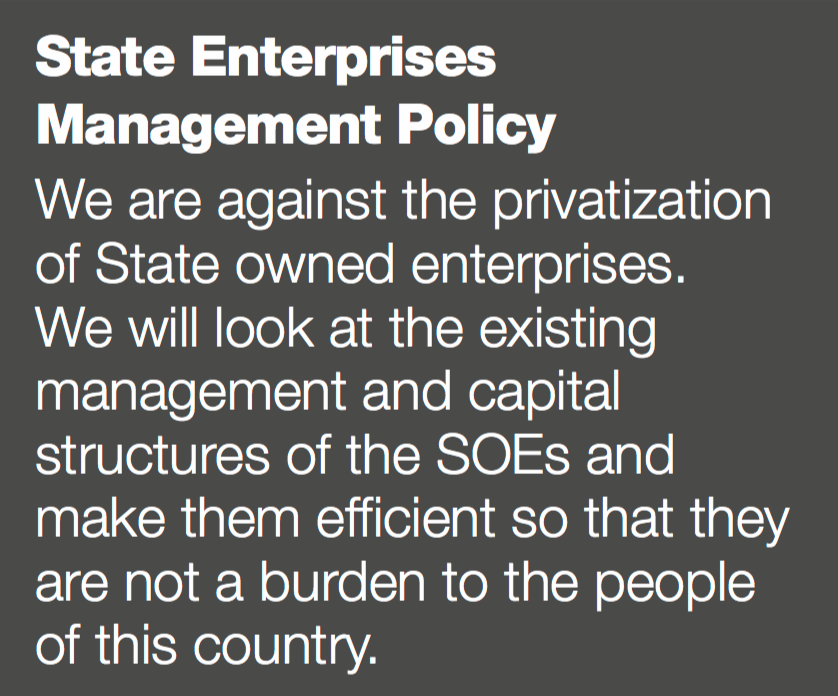 The treacheries ended with the fall of yahapalana governance. The winning President who ordered the defeat of LTTE in May 2009, is today the Prime Minister, the defense secretary is today the President the former President is in Parliament but the former Prime Minister failed to even win a seat to re-enter Parliament. The fall of the UNP affords plenty of lessons. The fall of yahapalana also affords plenty of lessons.
That the former President Sirisena weathered humiliations for not being born with a silver spoon, did not stop him from preventing the privatization of Sri Lanka's land and signing of MCC. We must applaud that. President Gotabaya Rajapakse may not have been born with the silver spoon from Colombo 7 but he belongs to a proud & illustrious family from South Sri Lanka. Mahinda Rajapakse, our PM would want to remain regarded with the highest esteem as being the modern defender of the Nation and Gotabaya Rajapakse no doubt will match the patriotism with professionalism and ensure not an inch of Sri Lanka's soil is plundered or bartered.
The Nation and its Citizens now regard Gotabaya Rajapakse as the protector of the Nation & President Gotabaya Rajapakse must withstand all international pressures as the Nation will watch him deliver & he shall deliver.
Shenali D Waduge